Rookie

Posts: 47

First off can i say, this is my true opinion of the trigon 1750 that roy fellows is building / selling, i havent been asked to write this, roy doesn't know i'm writing this, I don't know roy and i have in no way gained anything by taking the time to post this.

But to be honest, i have briefly met roy once, we were kitting up to go down cabin shaft and he had a look at the lupine betty light my friend was using, but that is the only time i have spoken to him.

My reason for writing this is, when i was looking for a new lamp, i couldn't find any indipendant information on this or any of the other commercially available lamps out there, so this may help someone make an informed decision weather this lamp would suit them or not.

_______________________

REVIEW.
_______________________

OK, so i needed a new caplamp, i was particularly interested in the scurion 700 and Rude Nora, unfortunatly neather are simple to buy, the scurion i couldn't find anyone with it actually in stock, the rude nora, you have to request access to the online shop, i did this, but never got a reply to my email, or access to the shop, at this point i posted on this forum asking for recomendations, roy answered my post and told me he had a trigon built, but i would have to wait for him to build a charger and battery pack before he could ship, at this i PM'd him asking for more details on the lamp.

Buying A Trigon 1750.

Firstly, before i was willing to send anyone any money for a product i had never seen in the flesh, i had some questions, I can report Roy was very happy to answer the million and one questions i had, well i don't know if he was happy, but either way, he answered my questions, the last question i had was "so whats the total price for the stuff i'm asking for" he answered £174.50

well this was a lot less than the other 2 lamps i had been looking at, so i decided to go ahead with the purchase, Roy recomended i paid by cheque, i don't have a cheque book, and even if i did, i would then have to post it, wait for it to clear and then wait for the lamp to be delivered, i'm not a fan of waiting, so went with the paypal option, my first little bit of negertivity, he requested i paid the paypal fee's, he explained he doesn't make a great deal of money off the product and if he had to cover the fee's, he would be working for nothing, Fair enough! but to get around this i gifted the payment, i didn't think he was going to vanish for the sake of £175, so took the chance. all sorted.

Out Of The Box.

The lamp turned up very quickly, i was lucky that i didn't have to wait for him to build it, just the battery and charger, it was sent to me by special delivery, i opened the box, there was more packing than there was around my new TV, it was packaged superbly, i got everything out, it was all there as well as a very comprehensive set of instructions, had a quick read and set to fastening it to my helmit.

on first impresions, the lamp looks to be very well built, the pictures on roys website do give the impresion it will have a DIY feel to it, but it doesnt, the added heat sink, when you see it in the flesh doesn't look cumpersome or out of place. The thing that did strike me was it felt heavy, but the light and battery is actually lighter than an oldham light and battery, it's just the oldham battery is waste mounted, i fastened it all to my helmit and tried it on, it did still feel heavy, i wore it around the house for a little while, and to be fair after about 5 mins, i had forgotten i had it on.

The battery pack was my only bug bare with it at this point, the gland used to bring the wires out of it is quite large, and with the whole lot fastened to a helmit, makes the wire from the battery sit at what looks quite an awkward angle, i would of rarther had the gland pointing downwards with a loop in the wire, but the wire isn't long enough to do this, not on my helmit anyway.

As i only have the one battery, my first worry was burn time, yes i have a back-up lamp, but i didn't really want it going flat on my first visit out, i decided i better give it a go, i set the light to high (quoted 650lm) and left it, roys website says the burn time at this setting is 6.4hrs, now i'll be honest, i fell asleep after about 6 hours, and when i woke up (the next day), the light had switched off, this was good enough for me, and i took it that the quoted times on his website were fairly acurate.

i charged the battery back up, and can i say the charger is cool, not sure how it works, but it tells you the voltage of each bank of batteries and the total voltage, this could be handy if you suspect you have a dodgey battery bank in the pack (for example if burn times become very short).

The Big Test

Time had come to take it underground, i will say it performened spot on, as it was a new toy, the different settings got played with a lot, it spent a lot of time on Daylight mode, high and turbo, the 3 highest outputs of the light, the trip was just over 3 hours, and even after giving it a lot of use on the higher settings, it was still giving off enough light to burn your retinas away when we got out.

I have took some beam shots, which i will post here.

please note, these pictures give an accurate idea of the difference between the settings, but are not here to give an acurate idea of how bright the light is, each camera and the camera settings will pick up the light differently, so this is just to show the difference between the settings.

I also took my chineese lamp AND an oldham (A DL16 i think) it was brand new out of the box on wednesday, i borrowed it from work.

at this point, the lamp has had about an hours use, so it wasn't a "fresh" battery, the oldham did have a fresh battery, shots were 5 seconds at F9 iso200, they are all untouched appart from a resize.
Test was done by getting a picture that looked OK on the high setting, then using the same camera setting for all the other light modes.


Standard setting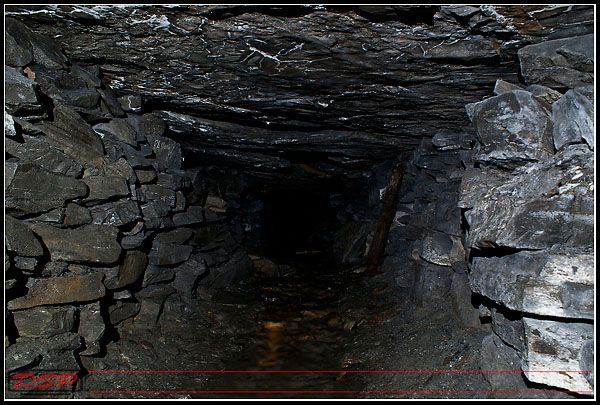 Trigon on high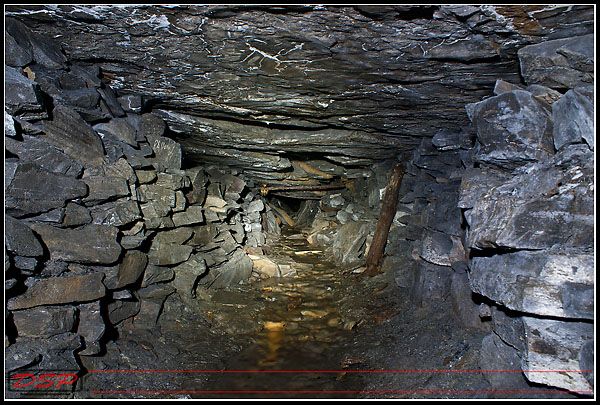 Trigon on turbo
Trigon on daylight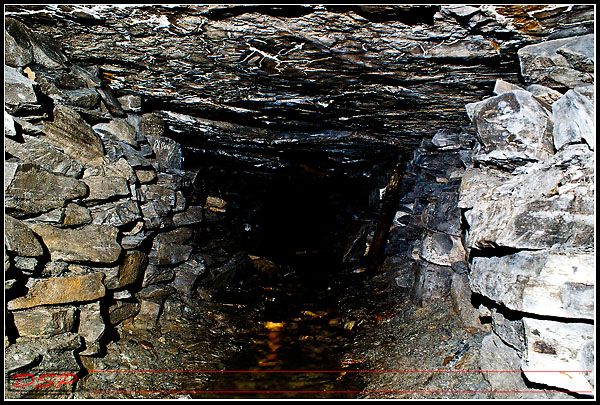 Trigon on emergency light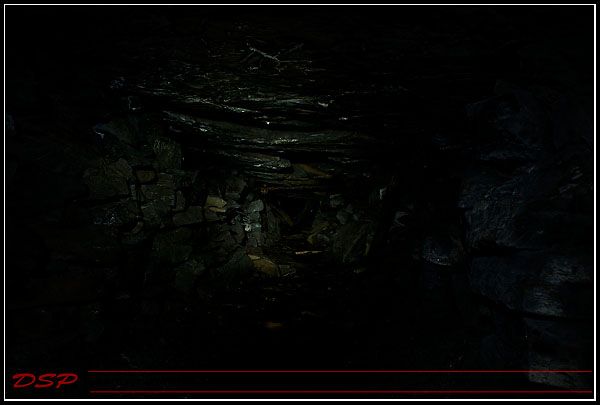 Oldham on side light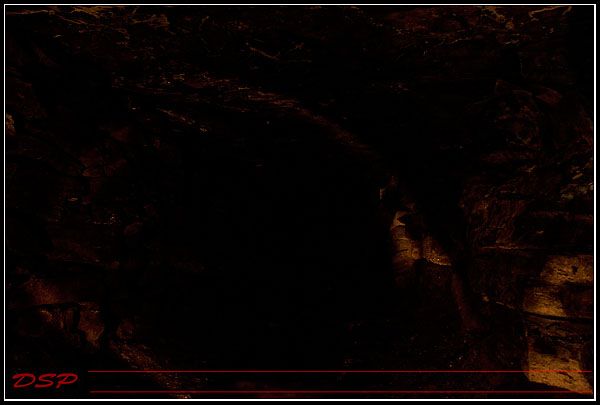 Oldham on main light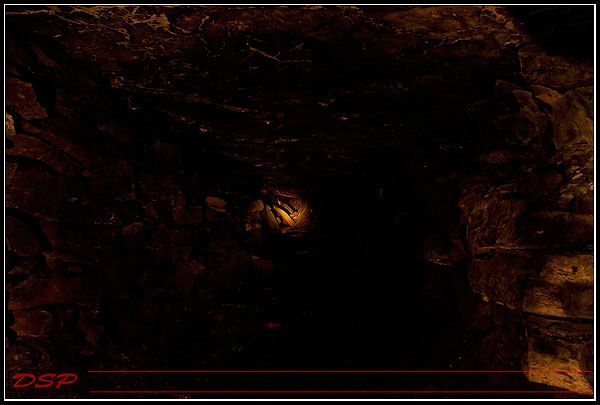 Chineese lamp (quoted 150lm)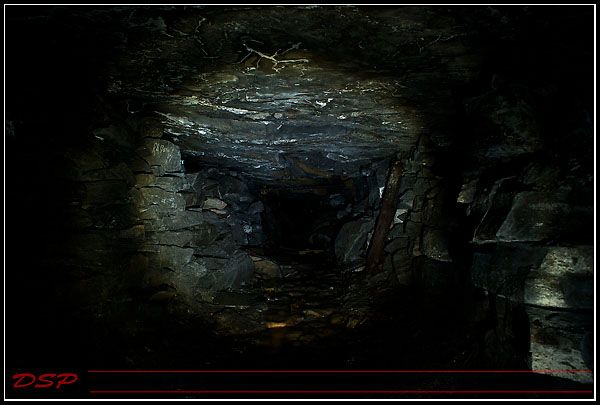 So a quick list of the things i found as a down side.
I dont like the battery, the shape and wire makes it look awkwardly mounted, when your hands are thick with mud, changing light mode standard/high/turbo is a bit hit and miss and just cos they are there, i would love to turn the 1750lm light AND the 920lm light on at the same time, but you cant! (i guess this would distory a charged set of batteries very quickly though)
And on the plus side
For the cost of the light, it is amazingly bright, it looks very well built, the charger is a great idea, Roy is very easy to deal with and you get a good burn time even when switching between modes a lot.
to sum up, a very good light at a sensable price, functions that are useable and built to a good standard, when you think that this is half the price of most other lights that are around the same spec, you can live with the couple of small isues that it has, i would guess that roy has made the switch the way that he has to make it more reliable, and while there may of been other ways to switch the light, i suspect this would of impacted on the cost and reliability of the unit. Are there better lights out there, probably, but i doubt you could find better off the shelf in this price bracket.
 overall, i would rank this light at 9.5 / 10 and would recomend it to anyone.
This is my lamp after it's first outing, you will notice the battery looks a bit awkward.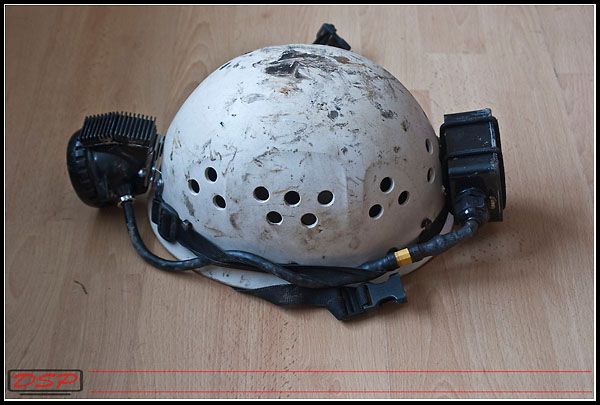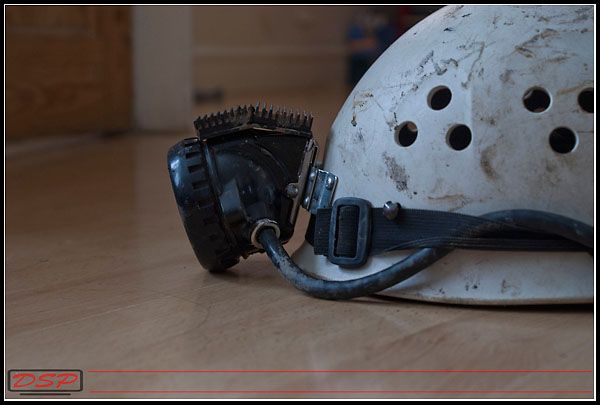 And the Oldham lamp i got from work, yes i work for VP and these cost £14 a week to hire (with hat, charger and belt)